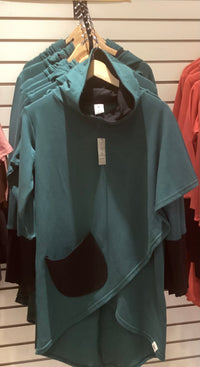 A bamboo terry wrap hoodie dress suitable for Spring/fall/winter season.
Double layered hoodie for a warm and tender feel.
Fitted curvy dress with a beautiful flare/cape for a gorgeous flow.
Made with organic bamboo terry fabric that is super soft, breathable and comfy.
Made in Calgary with Love.
Hand and Machine washable cold, hang to dry or dry on machine delicate setting.
66% Bamboo Rayon, 28% Organic Cotton, 6% Spandex.